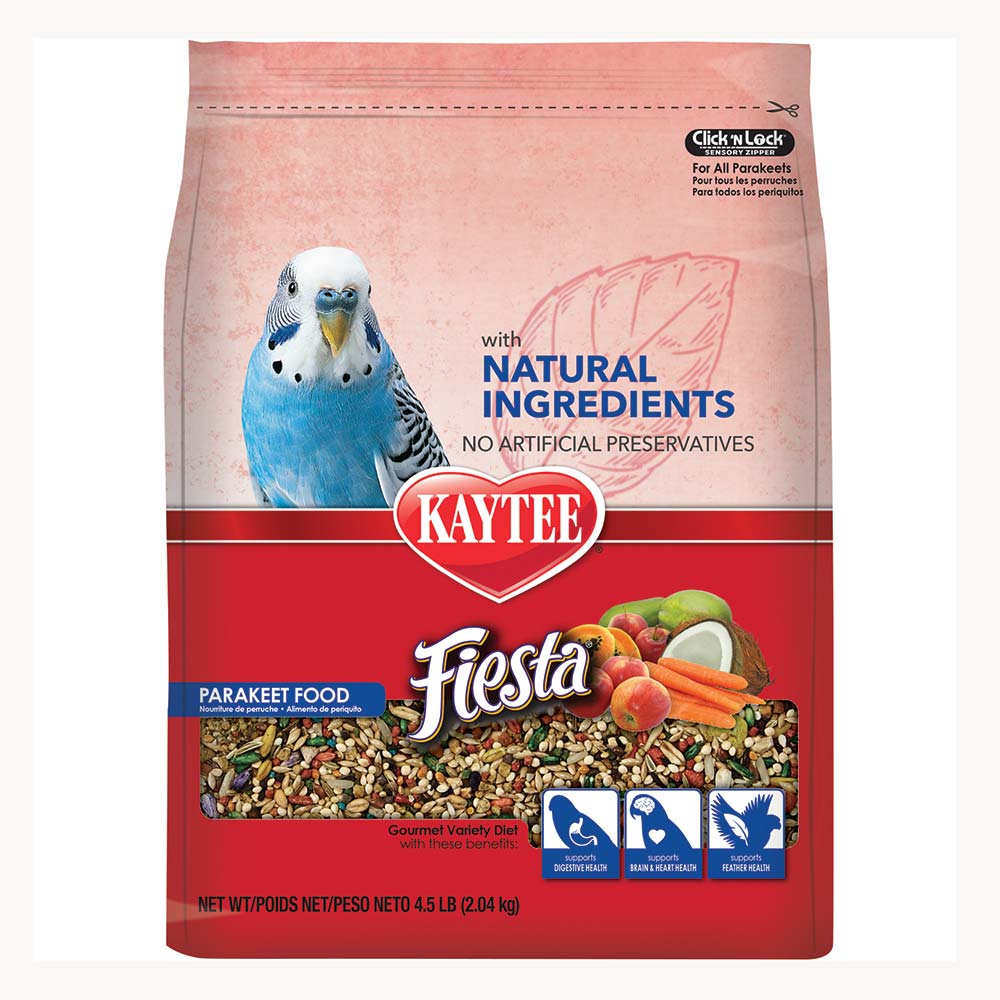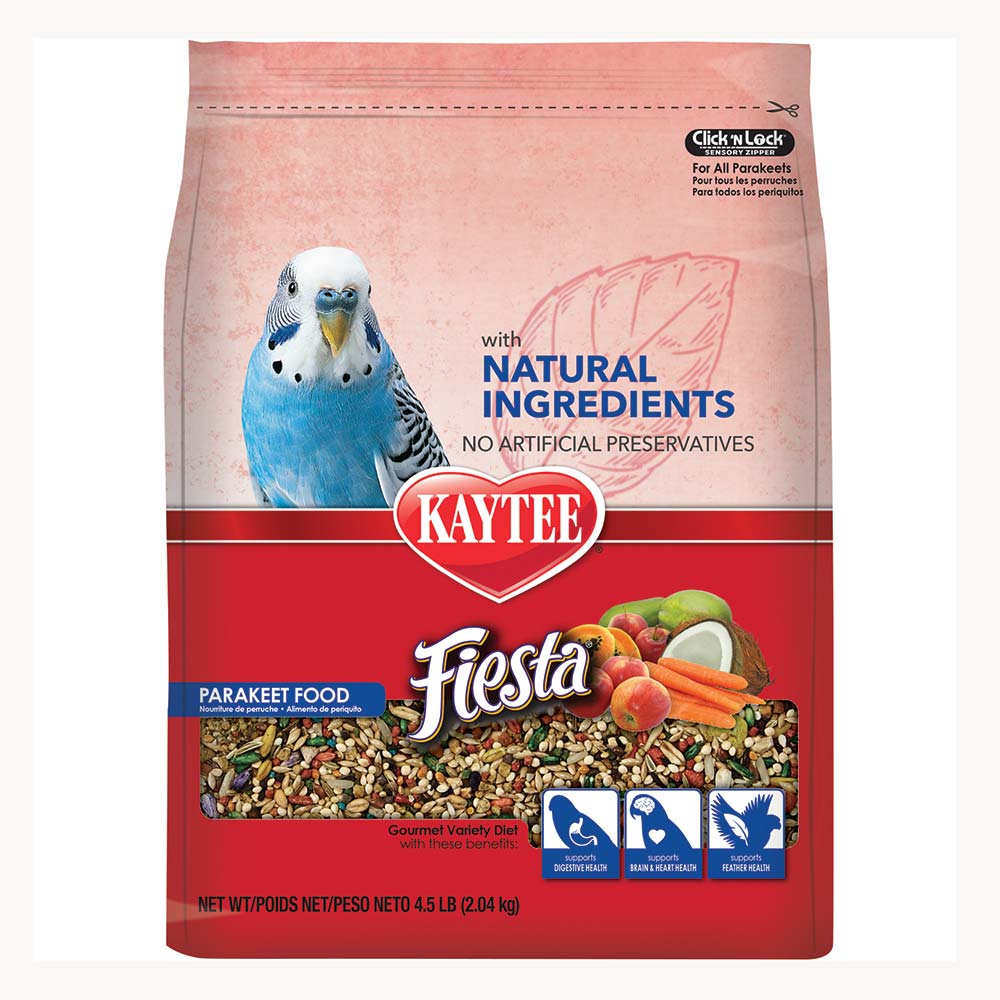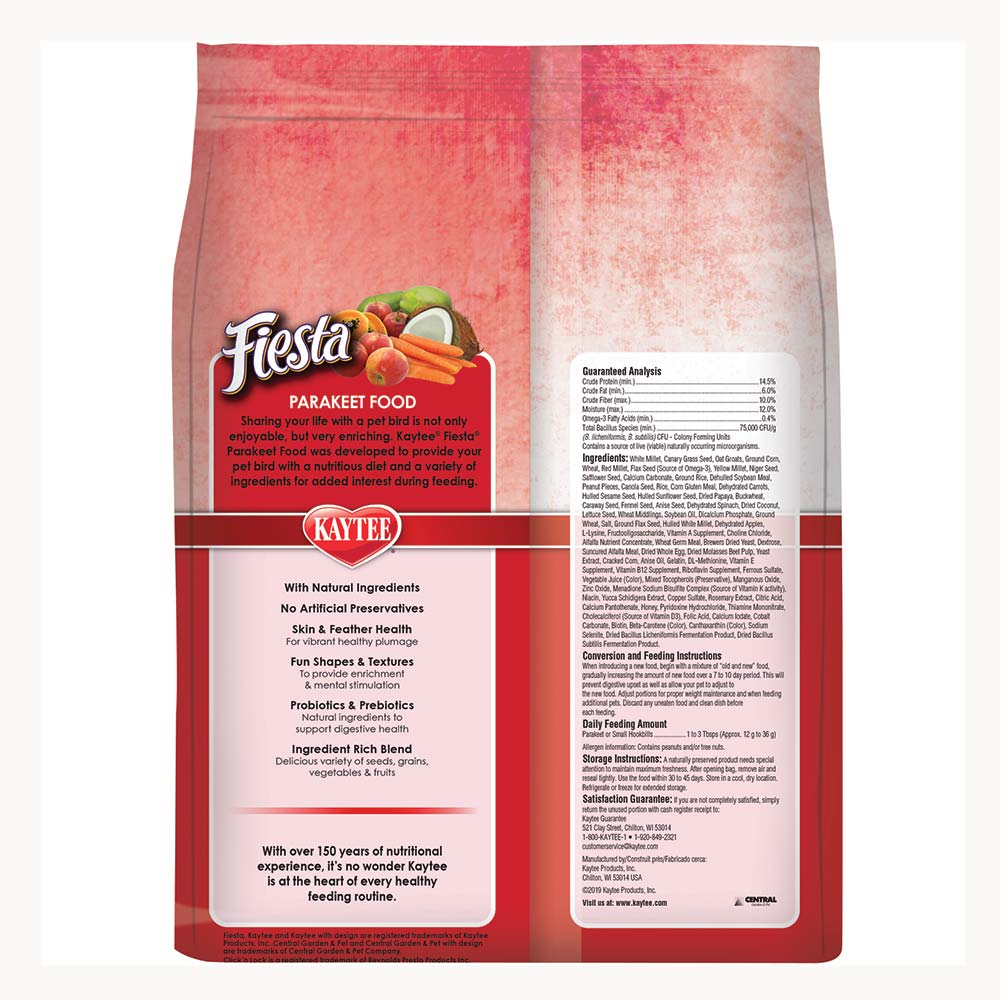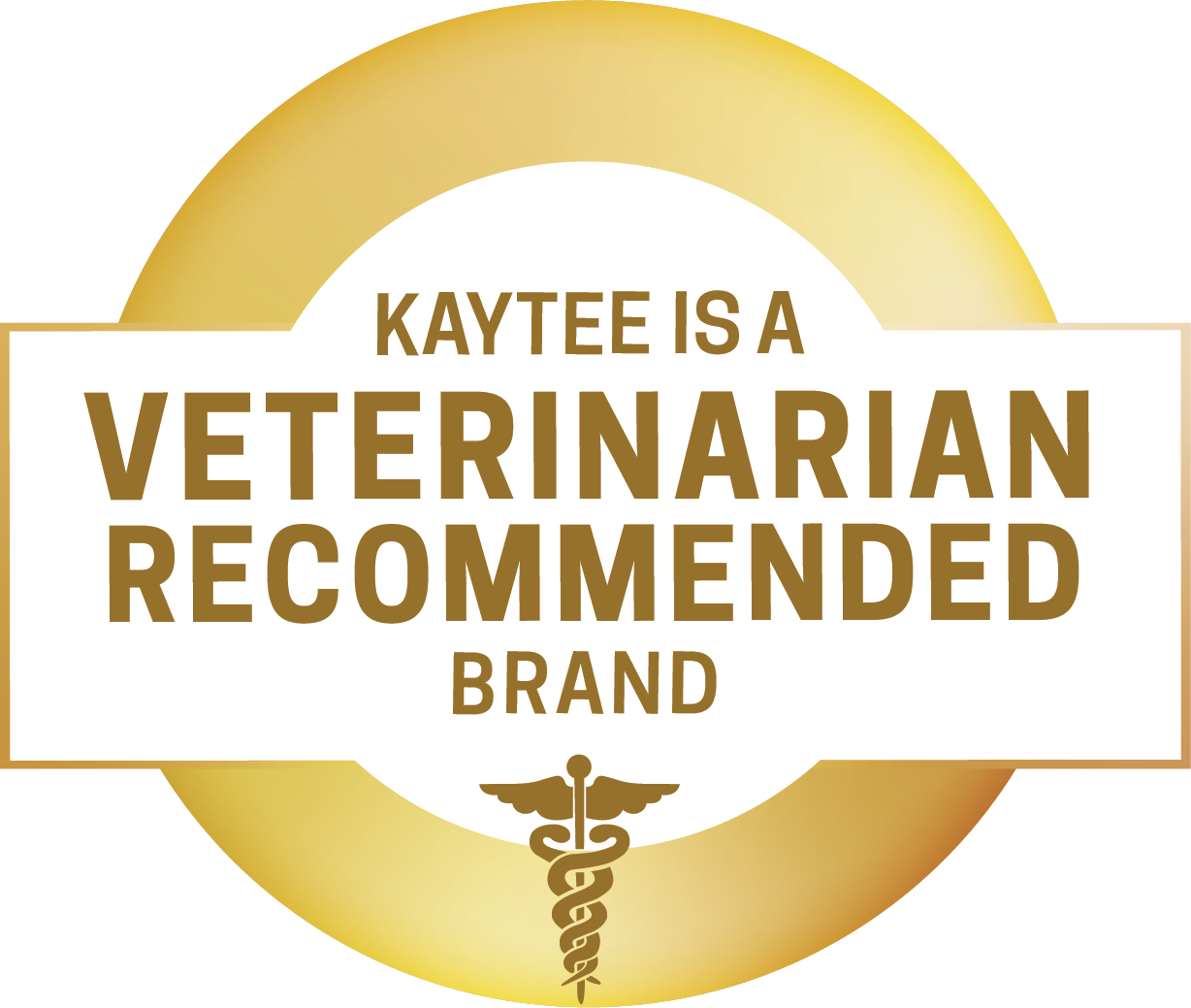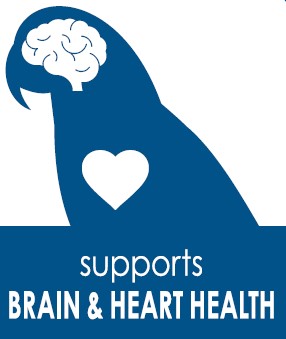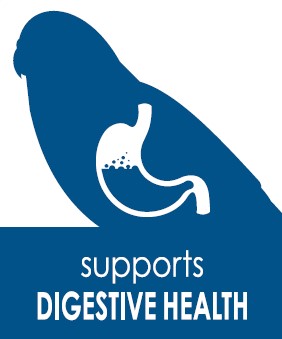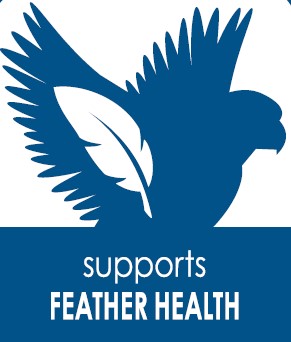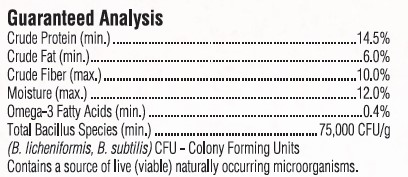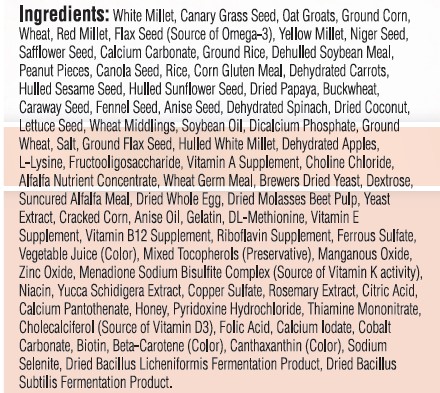 Kaytee Fiesta Natural Parakeet Food
Kaytee Fiesta Natural Parakeet food was developed by an avian nutritionist to provide the nutrition bird owners have come to expect. Fiesta Natural is a nutritionally fortified gourmet diet made of a premium blend of fruits, vegetables, seeds, and grains offering maximum variety, fun and nutrition for pet birds. Fiesta contains prebiotics and probiotics to support digestive health and is formulated with your bird species in mind.
Here at Kaytee, your pet is our top priority. We know how important your animal is to you, and we want to make sure everything you need is right at your fingertips. Kaytee shows our love by ensuring we provide your pet bird with the best nutrition for a long and healthy life. With over 150 years of avian nutritional experience, it's no wonder why Kaytee is at the heart of every healthy feeding routine.
Weight
Made with natural ingredients with added vitamins and minerals
From the makers of Kaytee®, a Veterinarian Recommended Brand
No artificial preservatives
Omega 3's to support brain and heart health
Enhances skin & feather health for vibrant, healthy plumage
Prebiotics and probiotics to support digestive health
100% consumable extruded nutrition with no shells or seed hulls
Dimensions
5" x 8.5" x 10.75"
Weight
4.5 pounds