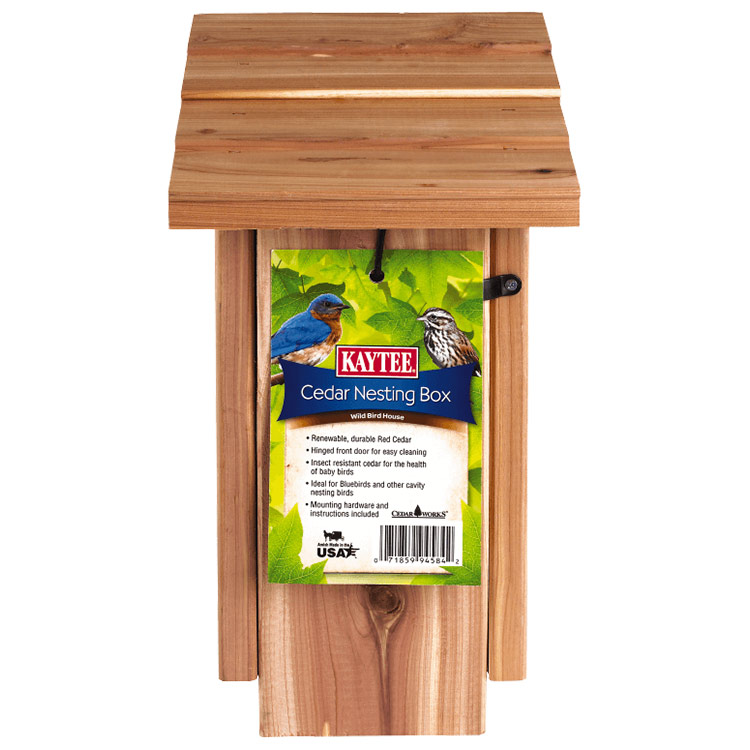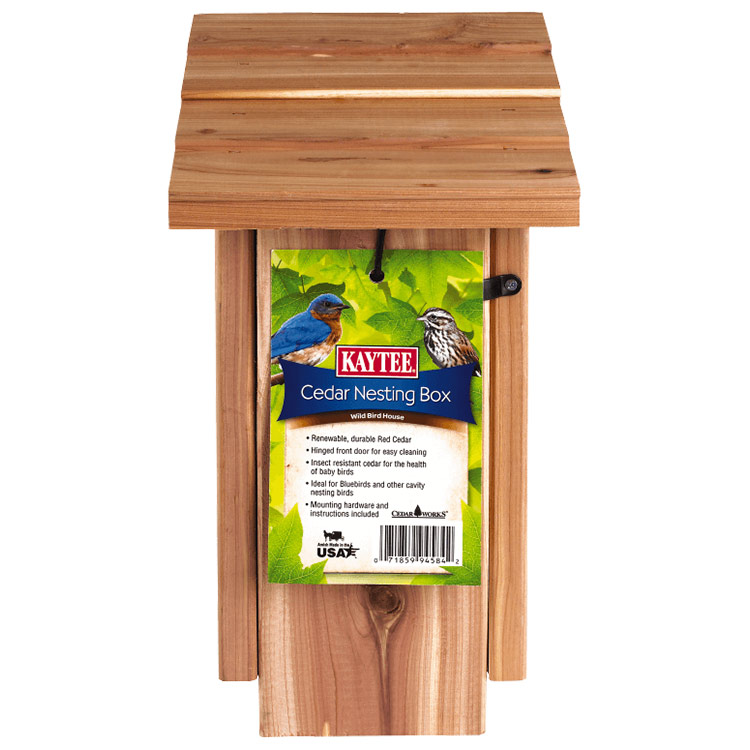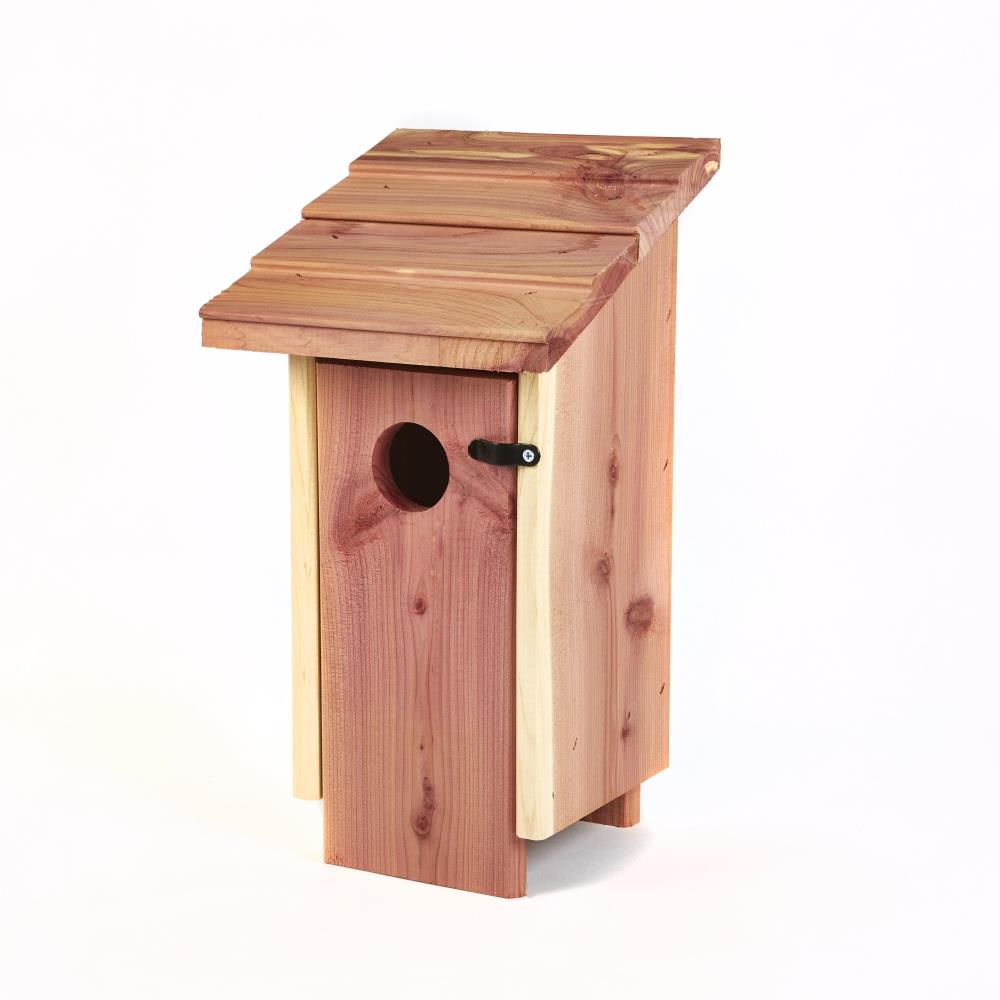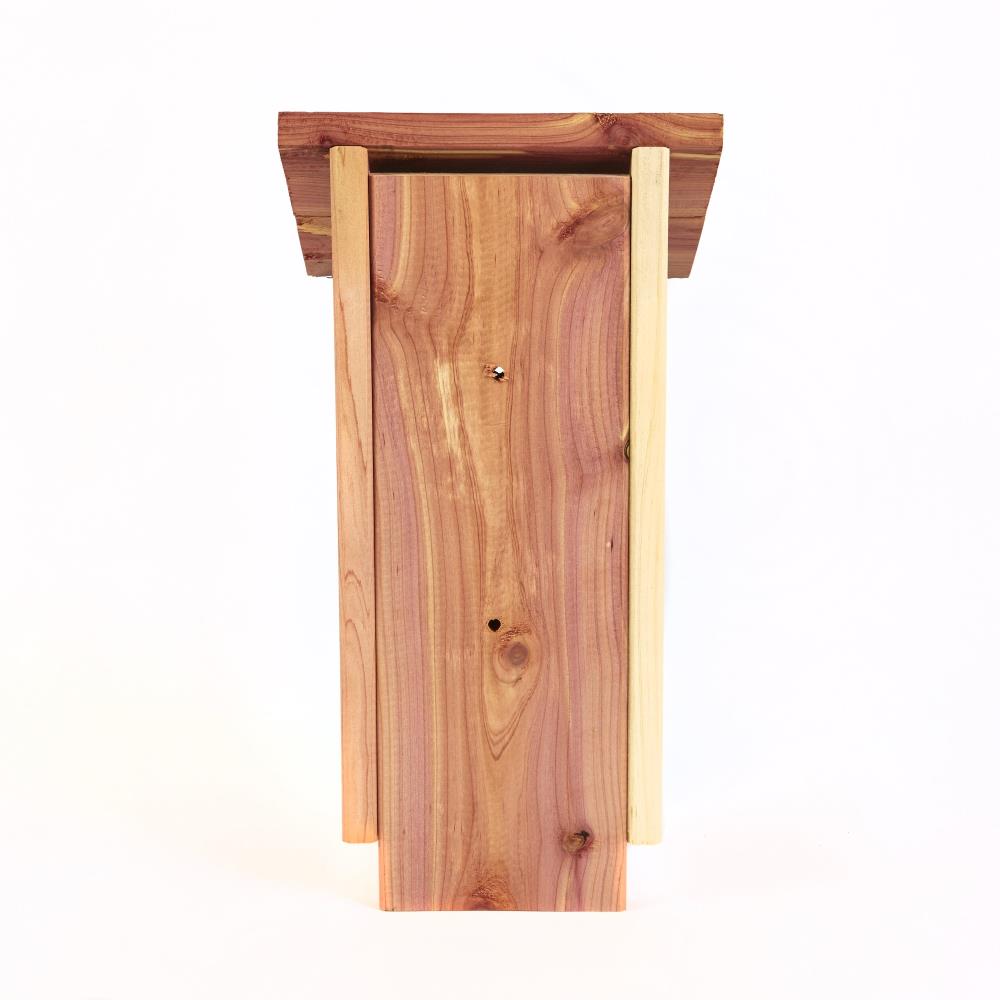 Kaytee Cedar Nesting Box
The Kaytee Cedar Nesting Box is eco-friendly, highly durable and made from red cedar. The Kaytee Nesting Box is ideal for housing Bluebirds and other cavity nesting birds.
Natural oils help resist cracking, decay, bacteria and fungus.
Hand-crafted by the Amish
Well-constructed, attractive and a great value.
Dimensions
6.5" x 6.75" x 13"
Weight
2.52 pounds