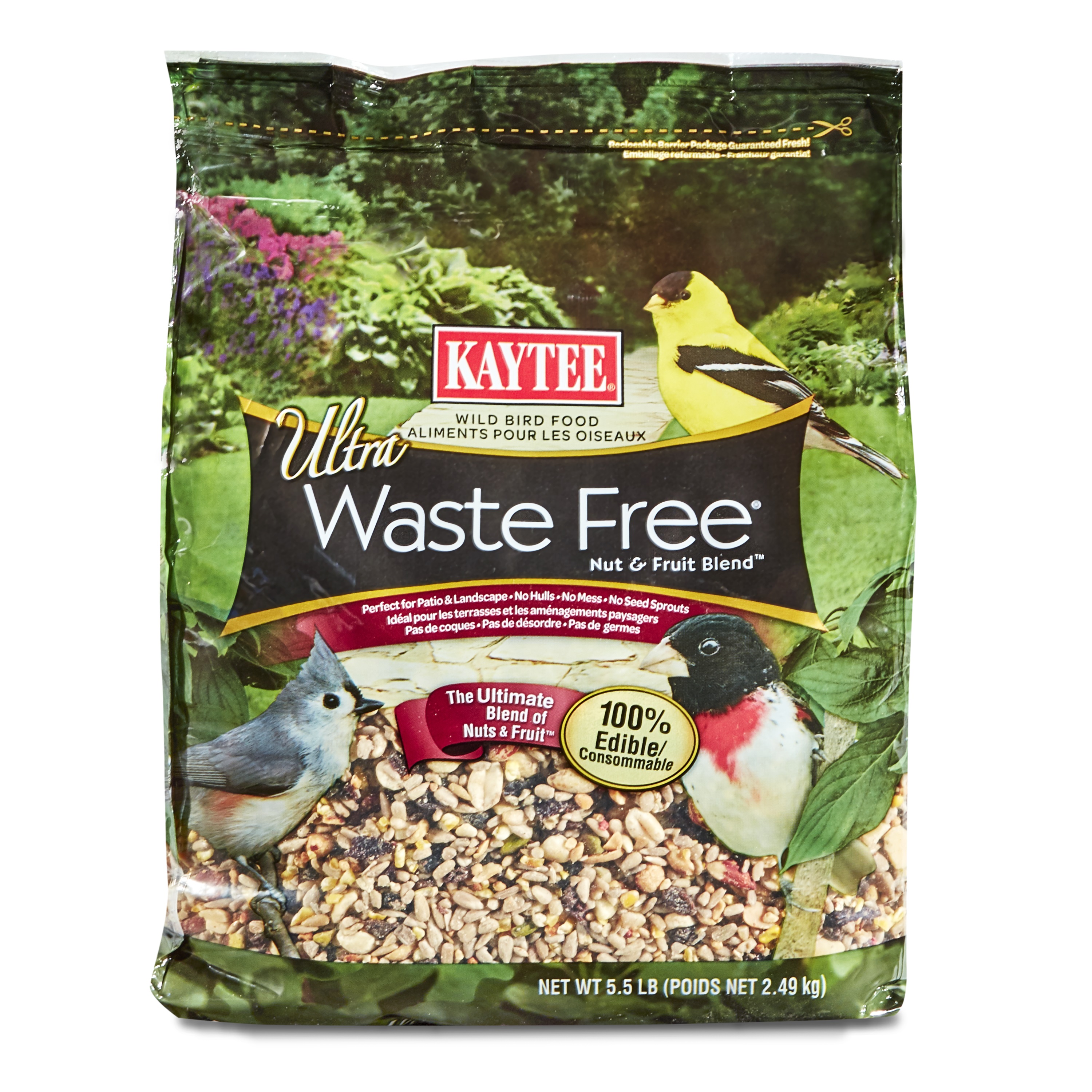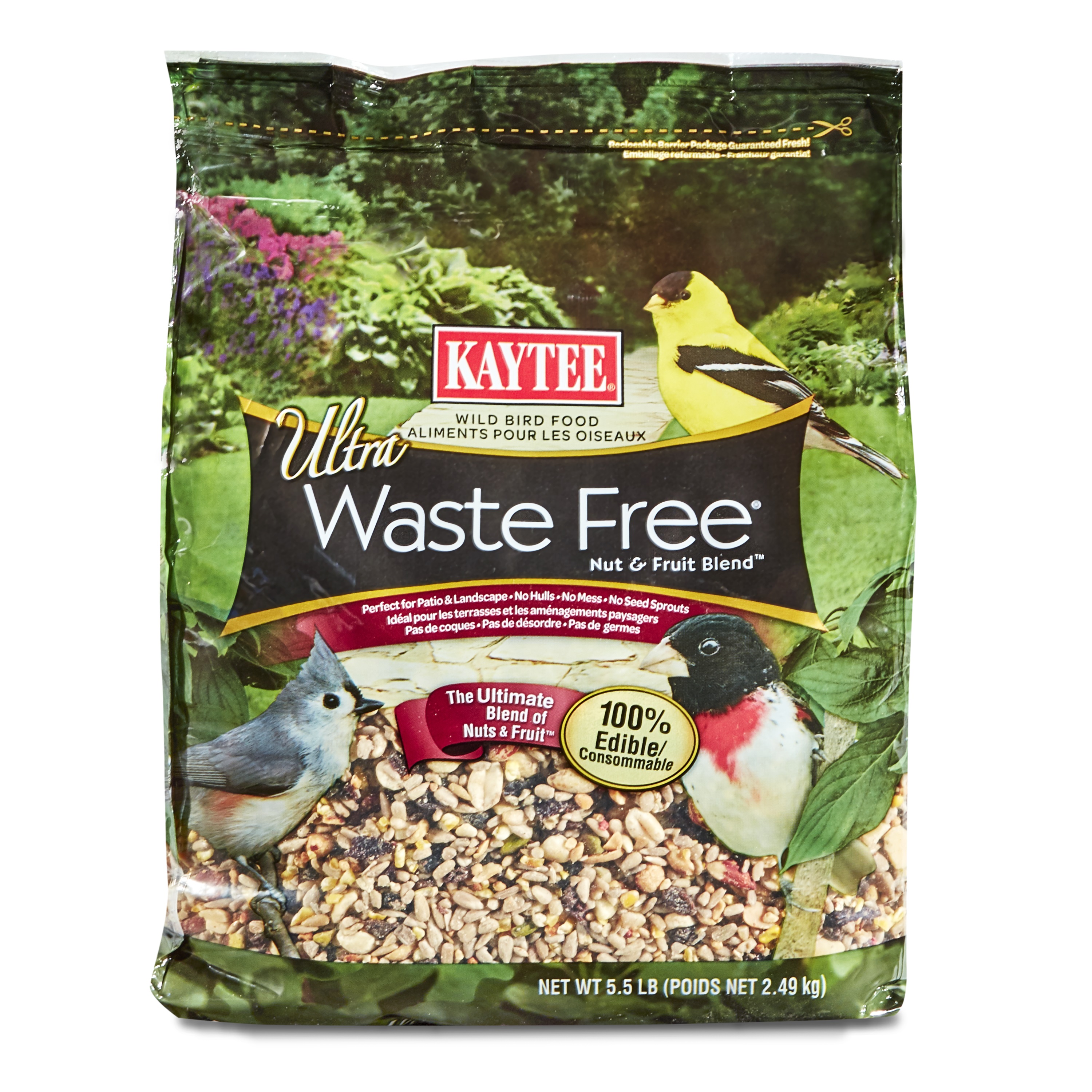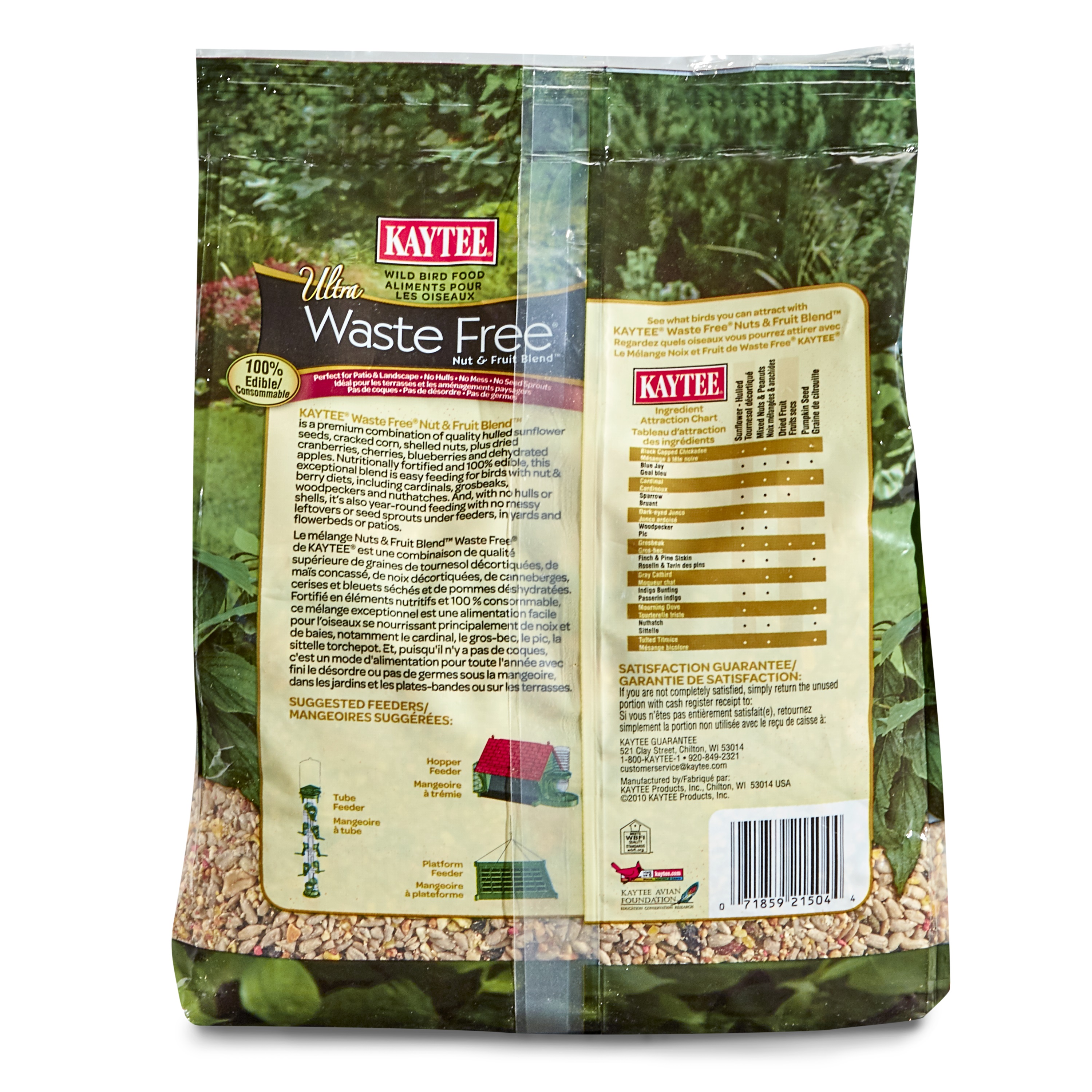 Kaytee Waste Free With Nut & Fruit
Kaytee Ultra Waste Free Nut & Fruit Blend is a nutritionally fortified gourmet mix of hulled sunflower seeds, peanuts, pistachios, cranberries, cherries, mixed nuts and more fruits formulated to attract woodpeckers, juncos, cardinals, grosbeaks, finches, and chickadees to your backyard. Several other varieties of birds with primarily nut and berry diets will join them, too. The mix is 100% edible and perfect for year-round feeding with no shells for no mess.
Weight
Premium 100% consumable gourmet mix
Contains hulled sunflower, shelled nuts, cranberries, cherries, blueberries, and dehydrated apples
No messy leftovers under feeders, in yards and flowerbeds, and on patios
Crude Protein (min.) 17%
Crude Fat (min.) 35%
Crude Fiber (max.) 9%
Moisture (max.) 12%
Hulled Sunflower, Peanuts, Cracked Corn, Raisins, Pistachios, Almonds, Canary Grass Seed, Dried Cranberries, Calcium Carbonate, Walnuts, Pecans, Dried Cherries, Ground Corn, Dehydrated Apples, Dried, Blueberries, Ground Wheat
Reseal package and store in a cool dry place, preferably in a sealed container. This will protect against insect infestation that can naturally occur with any whole grain seed product
Dimensions
5.5" x 7.75" x 11"
Weight
5.5 pounds