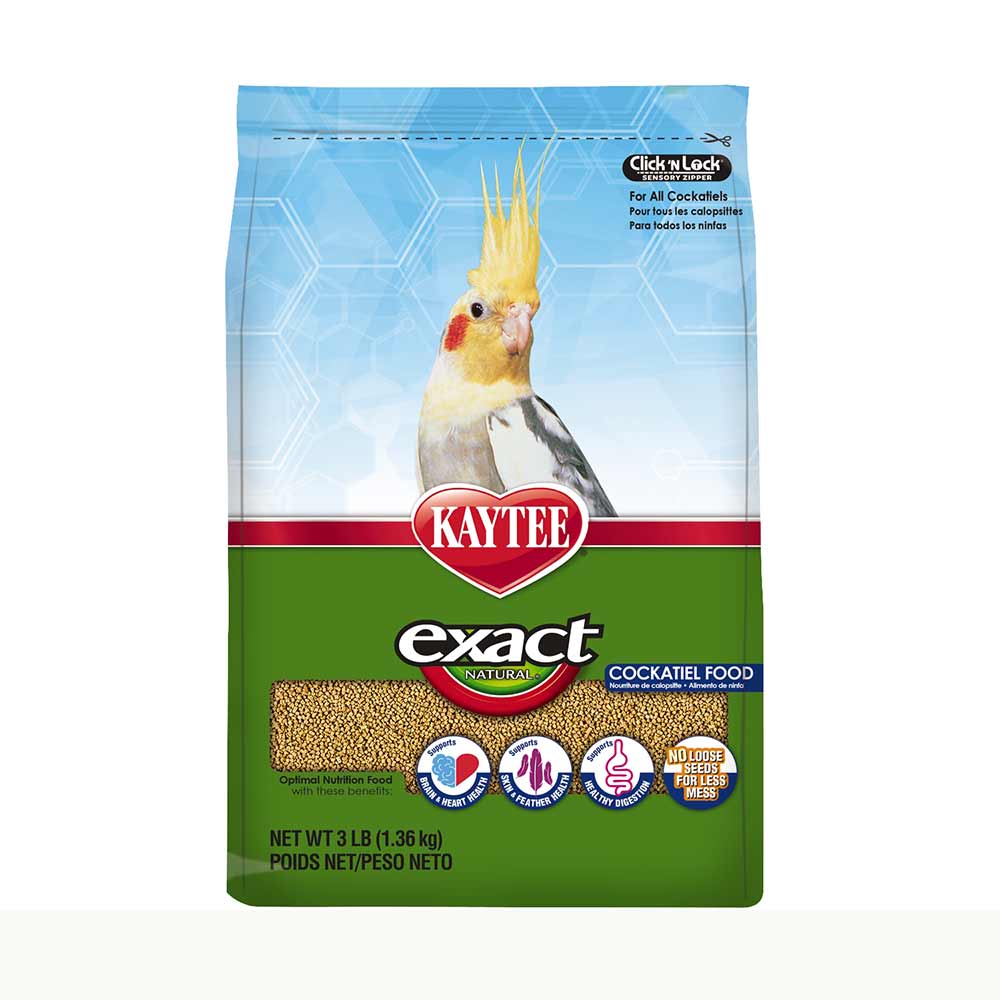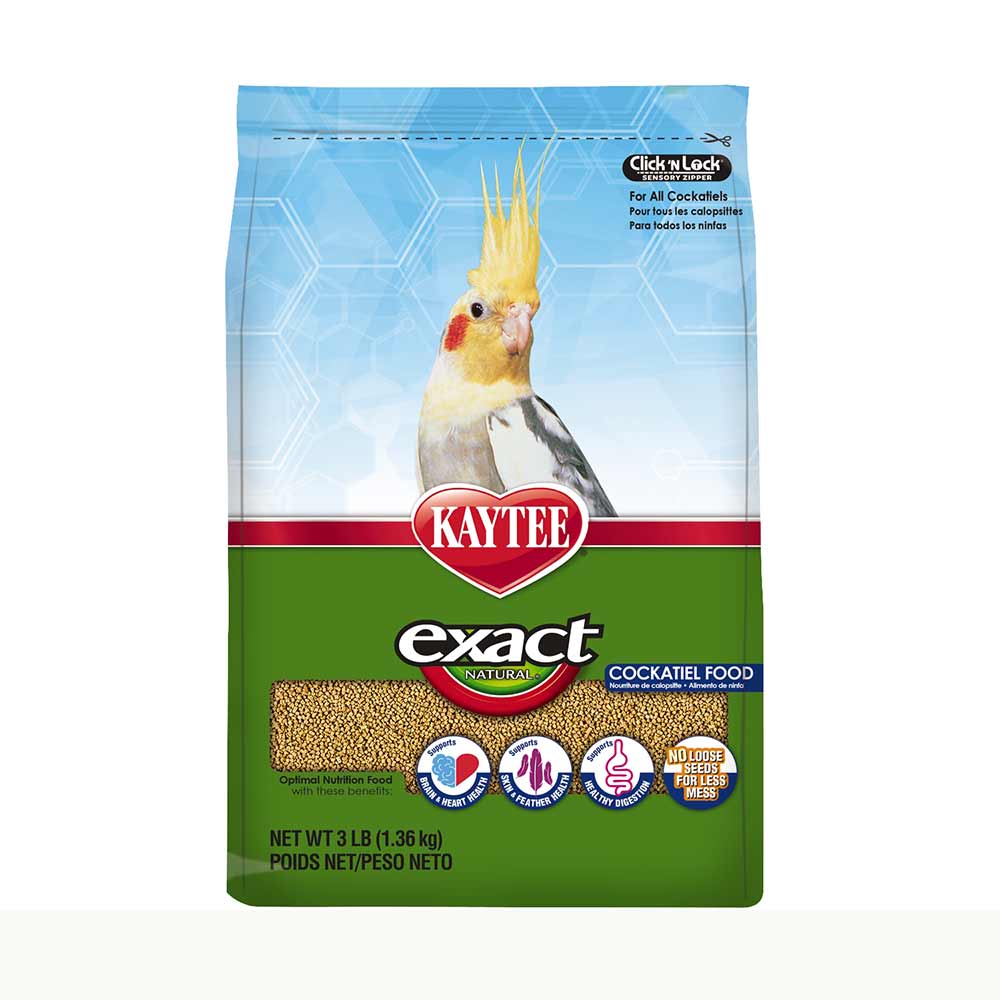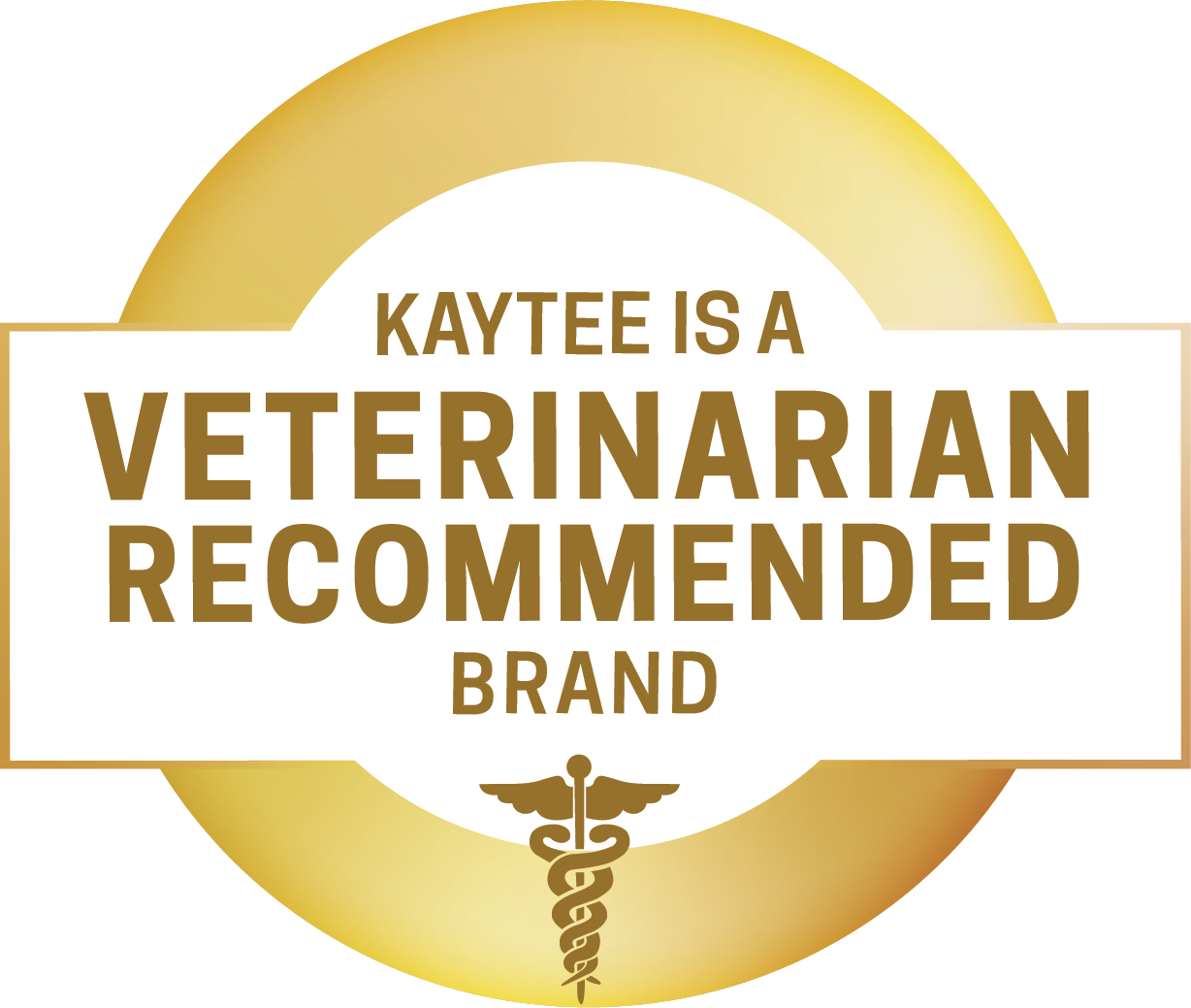 Kaytee Exact Natural Cockatiel Food
Exact Natural formula has made Kaytee a leader in the bird food market. Combining the highest quality ingredients with essential nutrients in a special pasteurizing process produces this crunchy, seed-shaped nugget. Designed to support normal bird activity such as molting, growth, and breeding. Satisfying food contains DHA Omega-3 to support brain, heart, and visual functions and L-Carnitine for improved metabolism.
Weight
Omega 3's to support Brain and Heart Health
Kaytee® is a Veterinarian Recommended Brand
Enhances Skin & Feather health for vibrant, healthy plumage
Prebiotics and probiotics to support digestive health
100% consumable extruded nutrition with no shells or seed hulls
No artificial colors, flavors or preservatives
Dimensions
6.5" x 4.2" x 10"
Weight
3 pounds