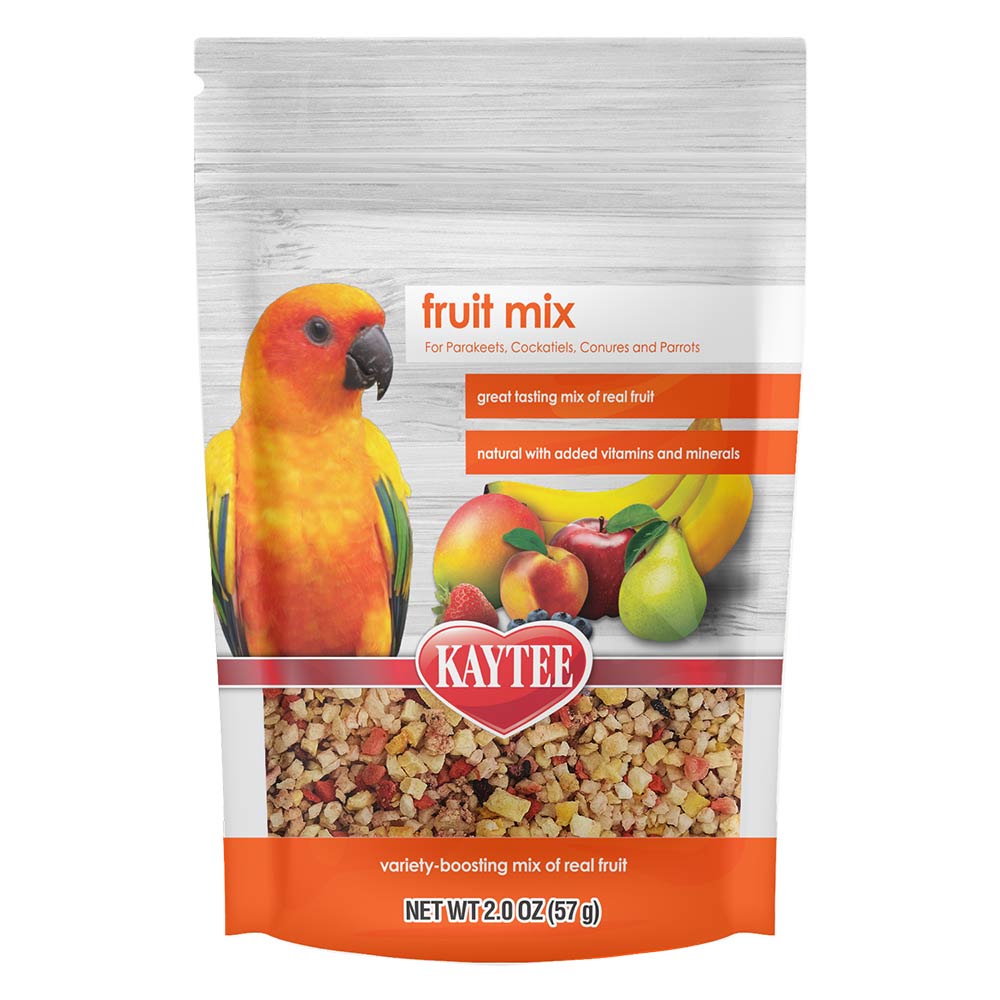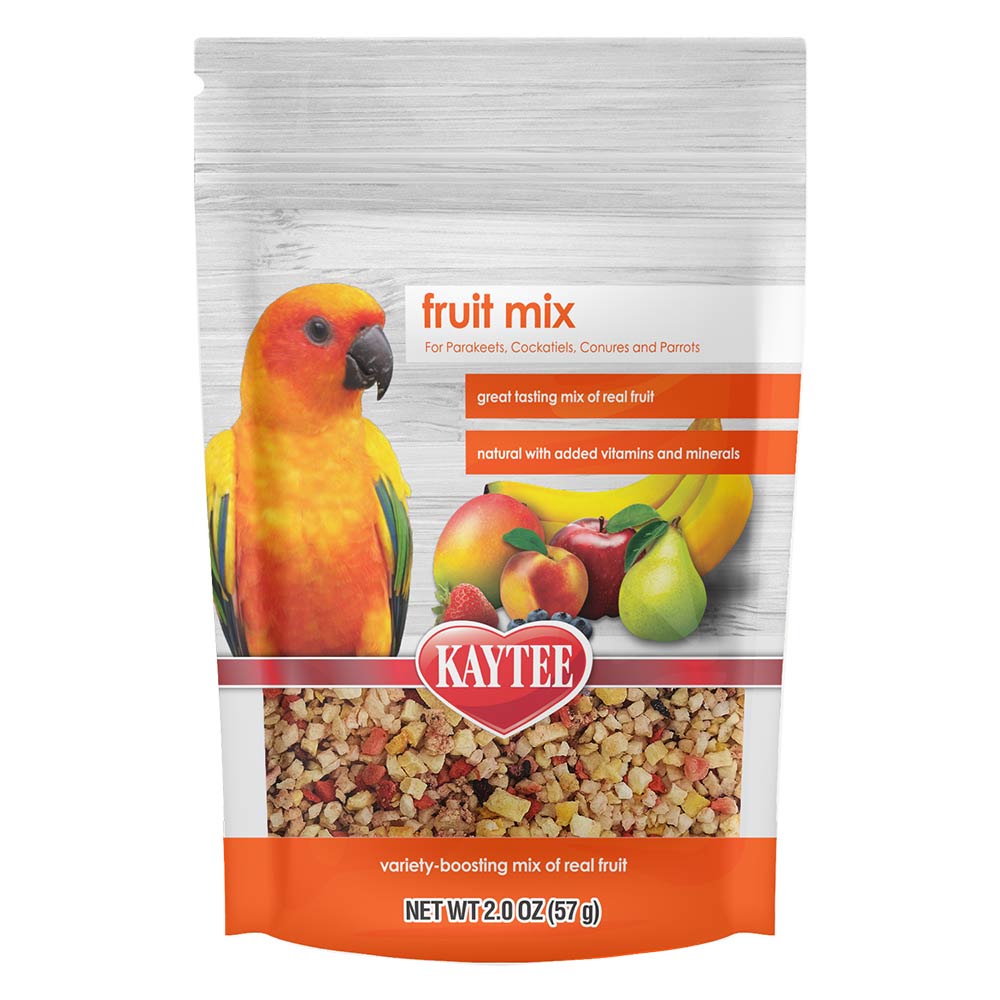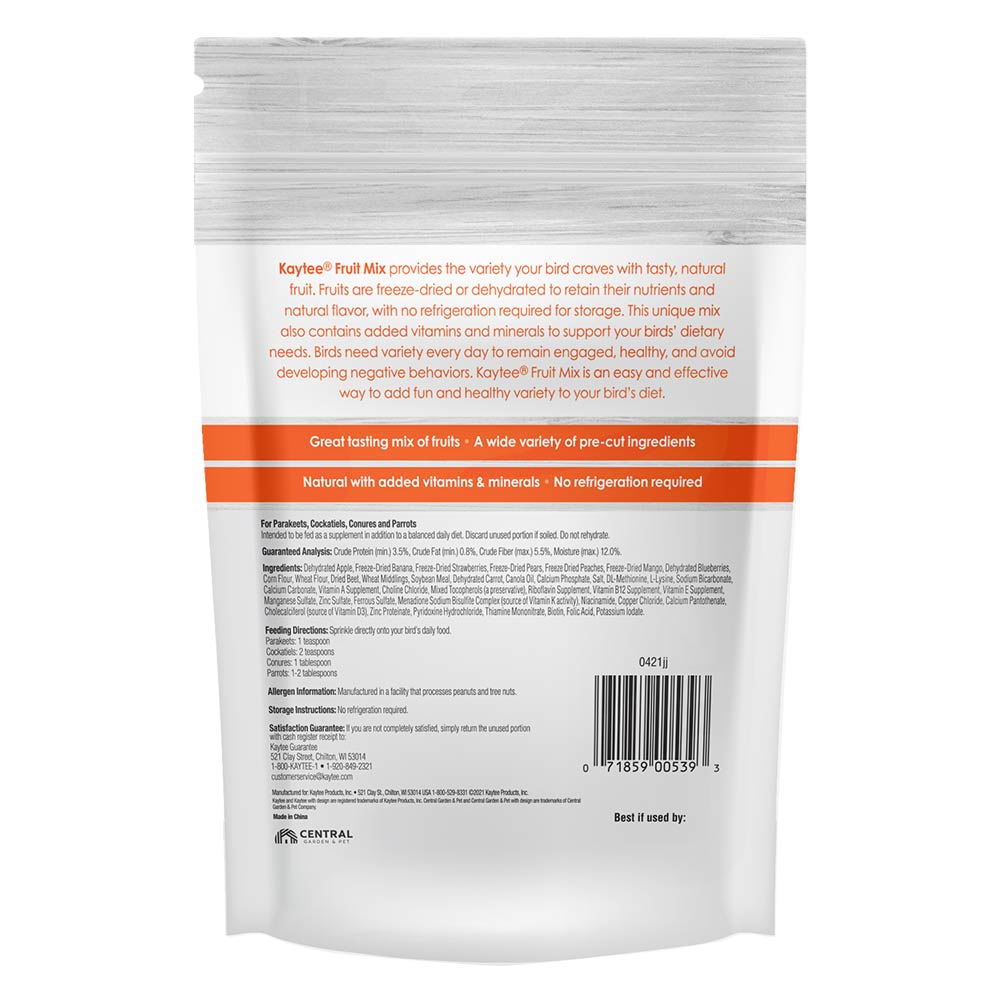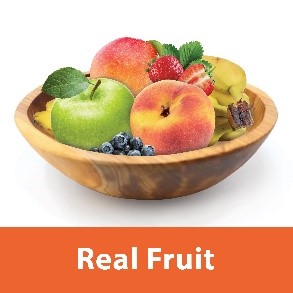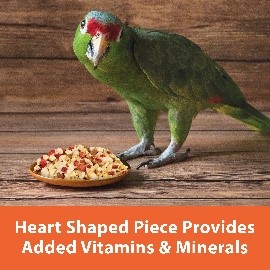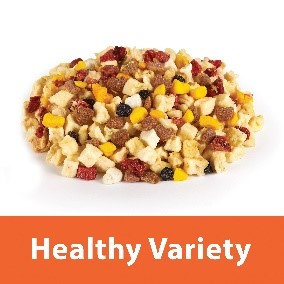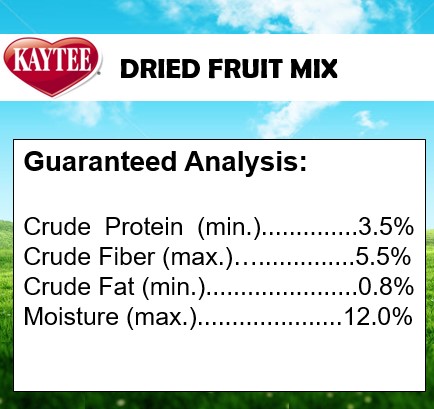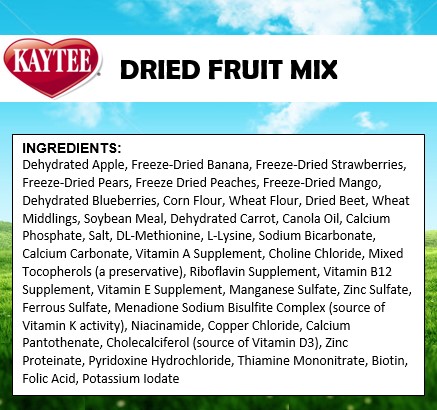 Kaytee Fruit Mix
Kaytee Fruit Mix provides the variety your bird craves with tasty, natural fruit. Fruits are freeze-dried or dehydrated to retain their nutrients and natural flavor. This unique mix also contains added vitamins and minerals to support your bird's health. Birds need variety every day to remain engaged, healthy, and avoid developing negative behaviors. Kaytee Fruit Mix is an easy and effective way to add fun and healthy variety to your bird's diet.
Great tasting mix of real fruits
Natural with added vitamins and minerals
Wide variety of pre-cut ingredients
No refrigeration required
For parakeets, cockatiels, conures, and parrots
Dimensions
7.0" x 5.3" x 2.4"
Weight
0.187 pounds