DIY Holiday Wreath Bird Feeder
Areas around the United States experience weather changes and temperature drops during the holiday season, depleting natural resources for the birds. Winter is an important time to feed backyard birds as they look for food and water. Keeping your yard stocked with full feeders and running water are a great way to attract more birds. Add this festive wreath to your collection of feeders and watch the birds fly in.


Get Started with our Easy, Step-by-Step Instructions:


Step 1: Gather Supplies and Ingredients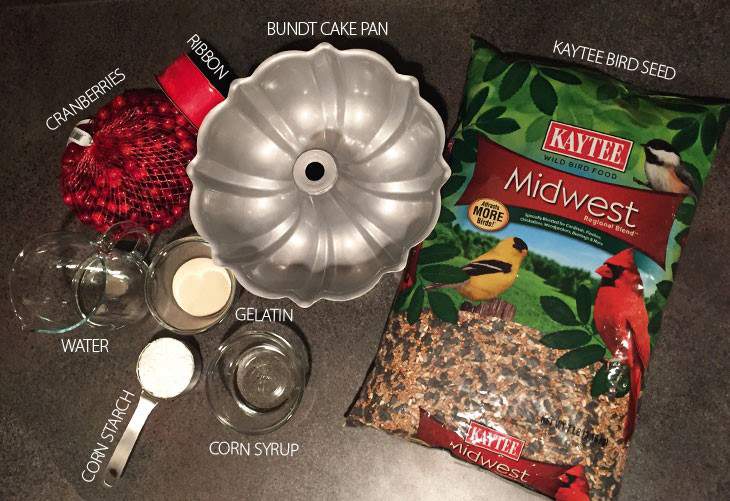 Items you'll need for this craft:
• Bundt cake pan – You can use mini Bundt cake molds if you want to make multiple wreaths for multiple gifts.
• 4 cups Kaytee bird seed – Choose a seed that fits with your region to attract birds in your area. Explore all the bird food options on our website.
• Cranberries
• 1 and 1/2 packets of unflavored gelatin
• 1/2 cup warm water
• 1/3 cup corn starch
• 3 Tablespoons light corn syrup
• Thick ribbon
• Gift wrap – If you're making this as a gift, you'll want to find a box that fits the wreath and wrapping supplies to make it festive.
• Kitchen items – You'll need a drying rack, medium-sized sauce pan, spatula, stove, refrigerator, and measuring utensils. This craft requires heat and cooling, so children will need assistance and supervision if helping with this craft.
• Nonstick cooking spray


Step 2: Spray Pan and Place the Cranberries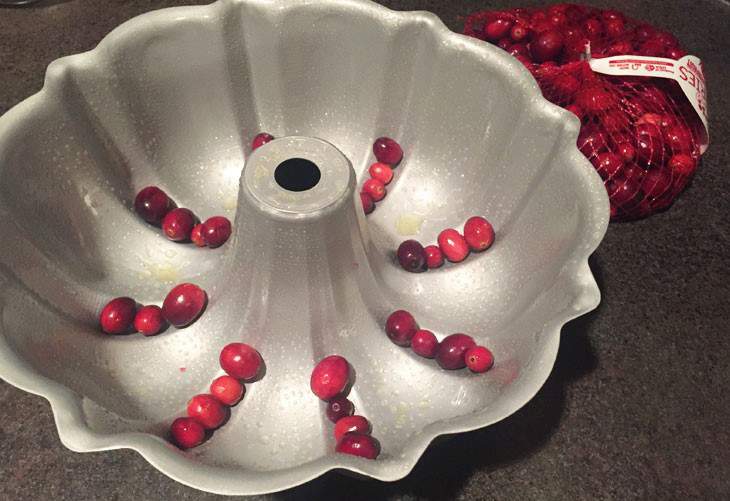 Spray the Bundt pan mold liberally with nonstick cooking spray. Place the cranberries in the pan how you would like them to look on the front of the wreath. Set aside for use after the mixture is ready.

Step 3: Measure out the Seed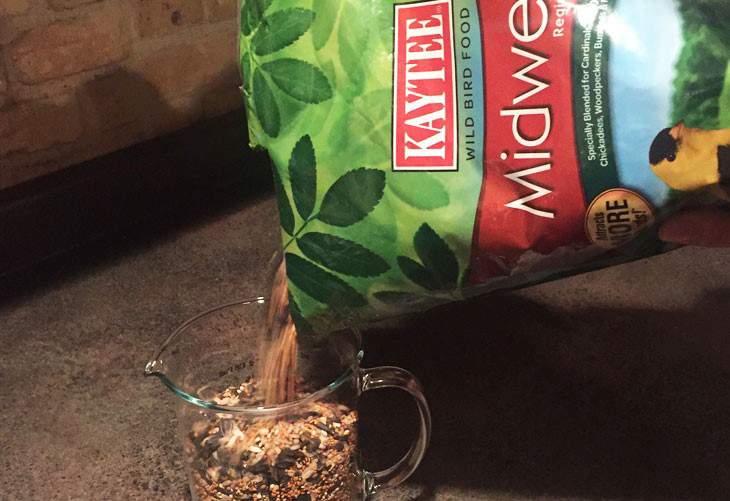 Measure out four cups of bird seed in an easy-to-pour container. Set aside and have this ready for when the mixture is ready.
Step 4: Whisk Together Water and Gelatin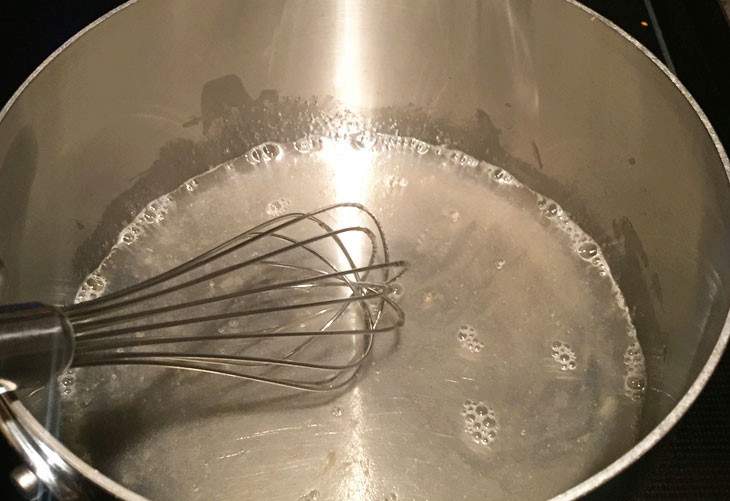 In a medium-sized sauce pan on medium heat, whisk together the packets of unflavored gelatin and warm water. Whisk until it is dissolved, like in the image above.
Step 5: Add in the Cornstarch and Corn Syrup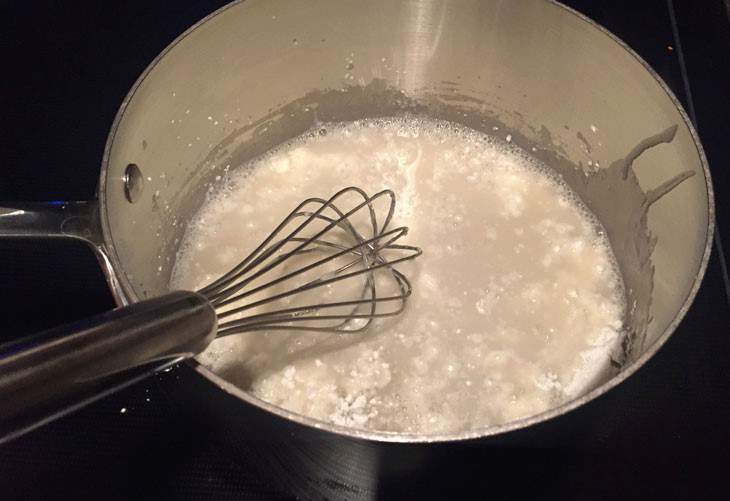 Add in the corn starch and light corn syrup, as shown in the image above. Whisk until there are no lumps of cornstarch left.



Step 6: Whisk to Form a Paste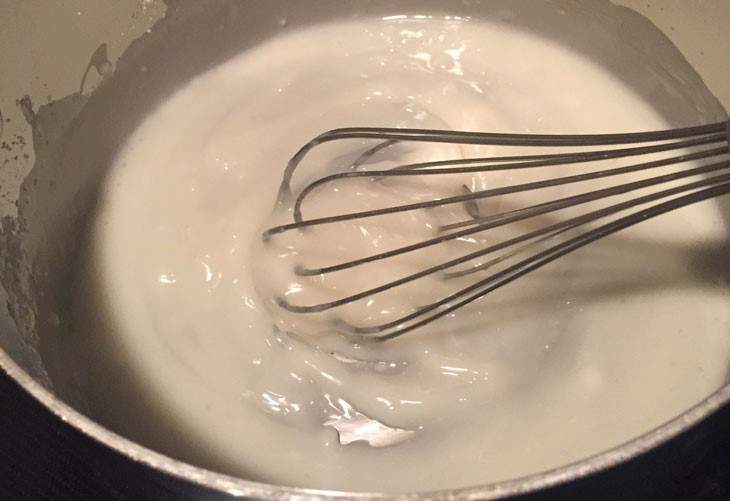 The mixture will start to form a thick paste after all the ingredients begin to bind. The paste should be smooth and thick, as shown in the image above.

Step 7: Remove from Heat and Add Bird Seed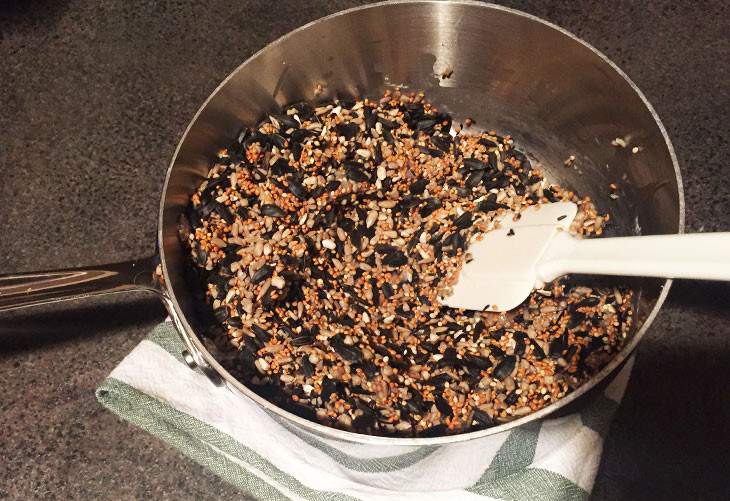 Once the paste is formed, remove the pan from the heat and stir in the four cups of bird seed that was set aside from step three. Tip: spray your spatula with nonstick cooking spray before mixing together to make clean up easier!



Step 8: Add Mixture to Pan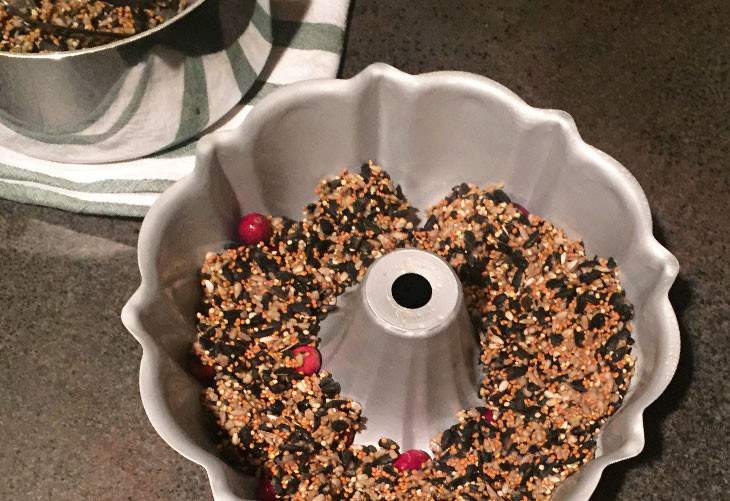 Carefully add the combined mixture into the Bundt pan mold, making sure to pack it down and keep the cranberries in place. Evenly distribute the mixture so the wreath will be balanced when it sets.
Step 9: Pack the Seed Down and Place in Refrigerator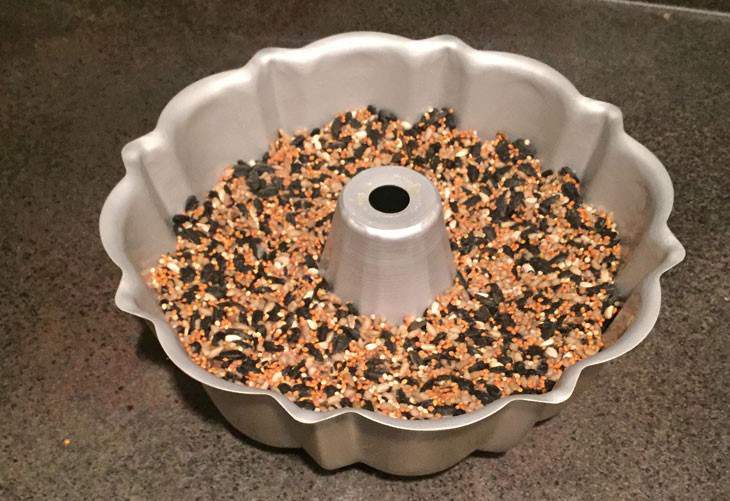 Pack the seed down with the spatula. Once all the mixture is in the pan, place the entire pan in the fridge. Remove it from the fridge when it's hard to the touch. This should take no longer than an hour.



Step 10: Let the Wreath Dry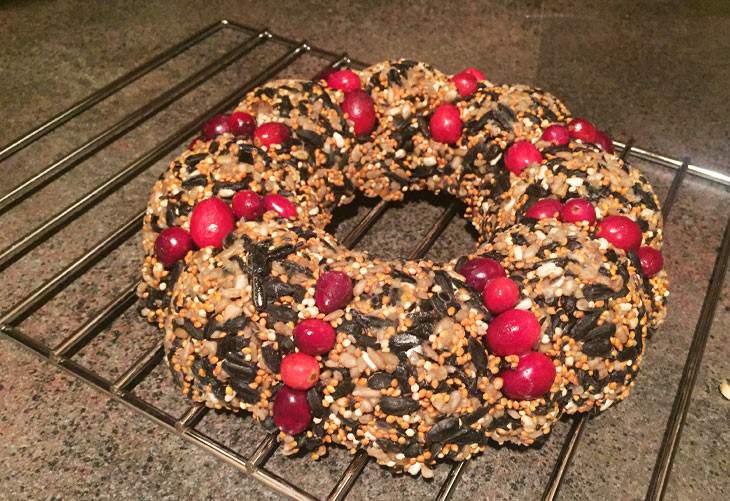 After the wreath is hardened, take it out of the fridge and gently remove the wreath from the pan by flipping it upside down onto a cooling rack. Let it dry completely before adding ribbon or handling it too much. It's best to let it dry for 12-24 hours.



Step 11: Add the Ribbon and Bring your Wreath Outside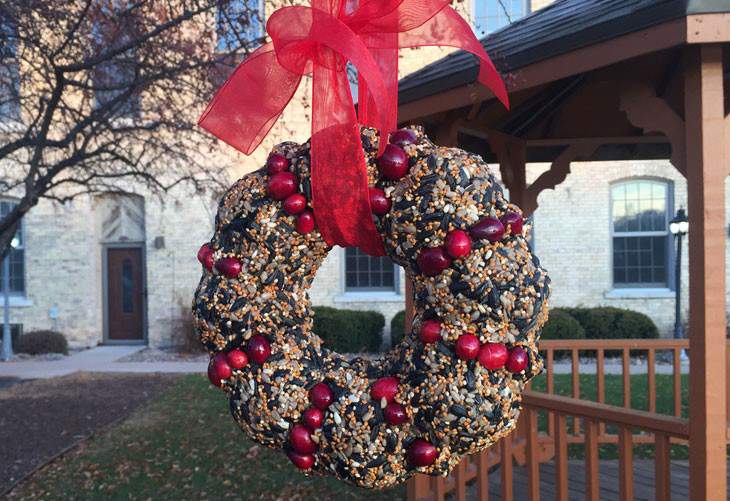 Tie a thick ribbon around the wreath and then to a tree or feeder hanger. Bring it outside and carefully hang it where the birds will see it. If you're giving it as a gift, wrap it up gently and give the gift as soon as possible so the wreath materials stay fresh for the birds.


Check out our wild bird blog to find more crafts and learn about migration and backyard birding tips. Follow us on Pinterest for more DIY ideas. Happy birding this holiday season!

This craft is a take on the original bird seed wreath recipe made by This Moment Is Good.
The holiday season is a time to celebrate and gather with loved ones! Gifts are a great way to spread the holiday cheer to friends and family during these gatherings. This holiday wreath bird feeder is a great gift option for the bird watcher in your life, or you can keep it for yourself and feed the birds in your yard! It's easy-to-make and uses ingredients you likely already have in your kitchen, making it an affordable, beautiful, DIY gift.