DIY Halloween Bird Feeder for Fall Backyard Birds
While it's important to feed the birds, no one ever said it couldn't be fun! Make your bird feeder decorative, and you've checked two items off your list at once: fall décor and extra bird feeders. This DIY craft is great inspiration for a fun fall feeder. It's easy, adorable, and most of all, the birds will love it. Get started with our step-by-step instructions of this Boo-tiful Bird Feeder craft.
How to Make a Boo-tiful Bird Feeder
For this Fall Bird Craft, you'll Need:

• Wooden letters that spell out B-O-O. (Wooden letters can be found at a craft store.) This Halloween-themed craft can be changed to spell out whatever you like! You could do A-U-T-U-M-N for a fall theme, T-R-I-C-K-O-R-T-R-E-A-T to greet your feathered trick-or-treaters, or W-E-L-C-O-M-E for a friendly greeting to birds and visitors alike.
• Your favorite Kaytee bird seed - Choose a seed your local birds love and explore all the bird food options on our website.
• Peanut butter


Step 1: Gather all the Supplies and Ingredients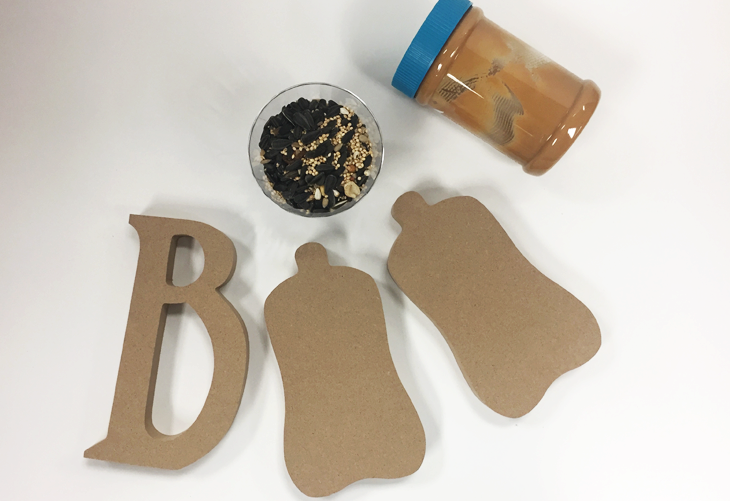 Step 2: Cover the Letters in Peanut Butter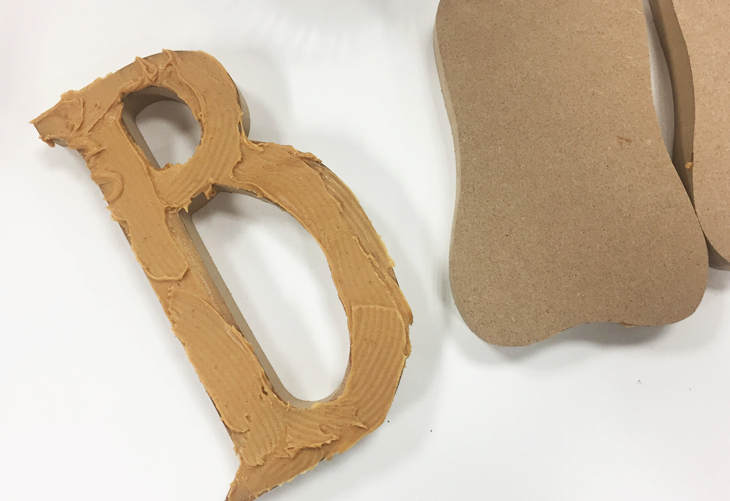 Using a knife or a spatula, carefully add peanut butter to the front of each letter. Spread it about a quarter inch thick so that seeds will be able to stick to the letters.


Step 3: Put Seeds on the Peanut Butter-Covered Letters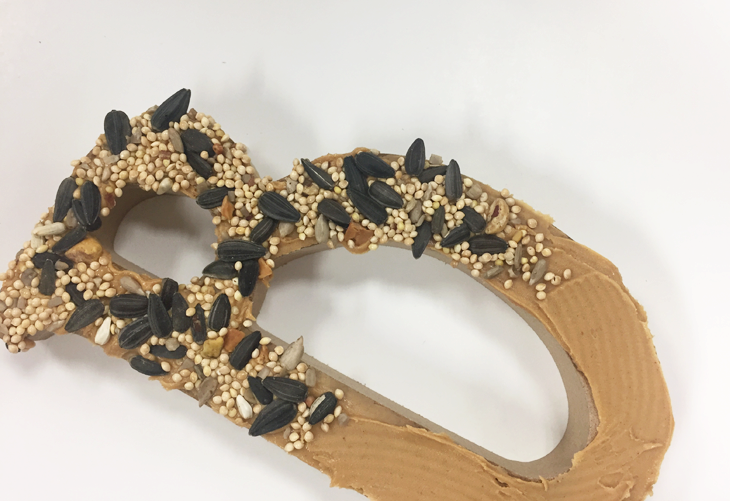 Place the seeds on a plate and flip over each letter to make the peanut butter side down. Dip the letters in the seeds until they are fully covered in bird food. Hand-place leftover seeds in any bare areas that need filling. Once the letters are all covered in seeds, you're ready to head outside.


Step 4: Place the Feeder Outside and Watch the Birds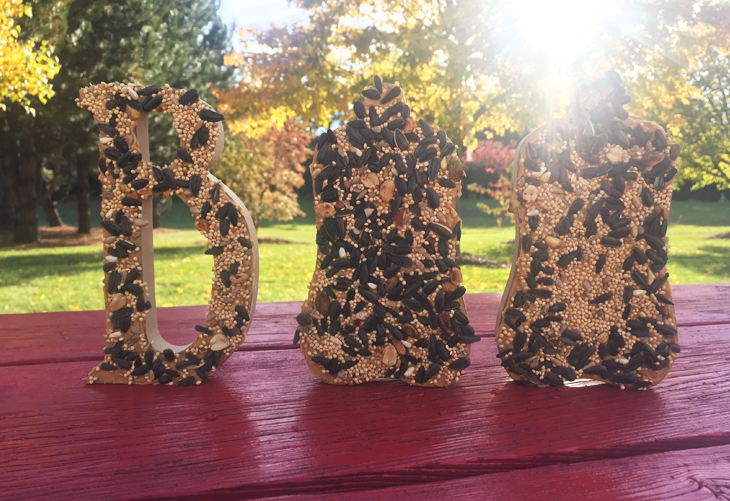 Put your decorative DIY bird feeder somewhere in your yard on a platform, table, or ledge. Make sure it is within view so you can watch as birds discover this festive treat. If you want to hang them from a colorful fall tree, carefully tie string around the letters and tie them to a branch.

Check out our blog to learn more about migration, and

follow us on Pinterest

for more DIY bird crafts all year long.



Fall is the time of year when the leaves change, the weather cools down, and birds start their migration south.
As birds migrate, they will be fueling up and making stops along the way. Make your yard an oasis for these travelers by providing fresh water, ample food, and a safe environment for them to rest away from predators. Get the complete fall checklist on our blog to prepare your yard for these birds.