Fun Craft for Kids: Bird Seed Doodles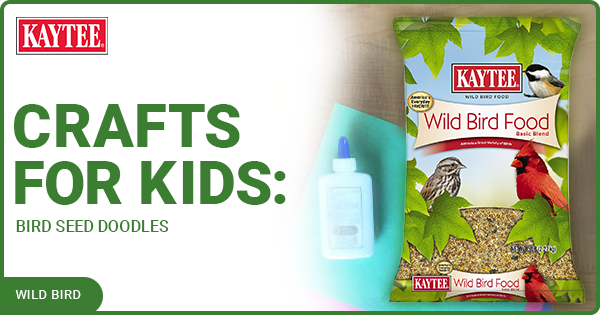 Looking to entertain your kiddos with a fun craft? We've compiled projects on our blog like this homemade holiday wreath, this Birding Bingo, and even this wooden letter bird feeder. There are plenty of unique ways to feed the birds with homemade feeders. And beyond that, seed can be recycled for so many different activities than just feeding the birds.
This DIY project sparks creativity and uses items found around the house. Make the most of summer with fun activities that they'll love.
This bird seed doodles project is a unique alternative to coloring or side walk chalk. Get started with these step-by-step instructions.
Step 1: Find Supplies
Start by gathering all the items you'll need:
Craft glue
Bird seed
Scrap paper
Step 2: Layout scrap paper and doodle with glue
Give each kid a piece of paper and their own glue bottle. You can allow for total creative freedom or prompt fun designs. For example, ask each kid to doodle their favorite animal. Or ask them to write their names.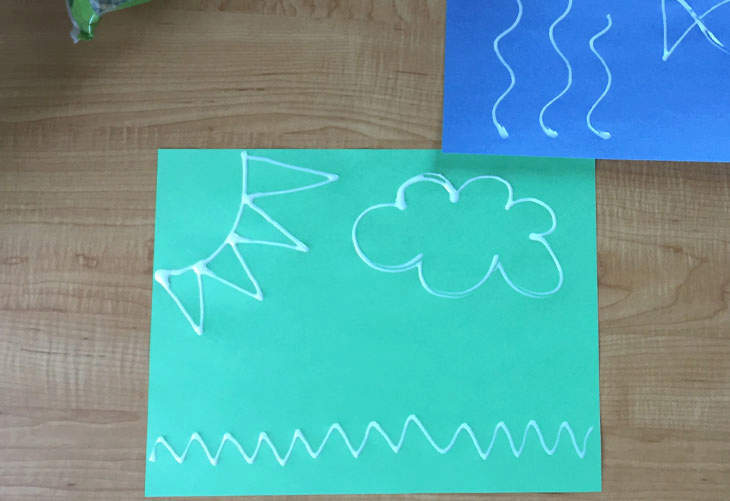 Step 3: Apply bird seed
Sprinkle the bird seed on the glue doodles carefully. Watch as the glue doodles come to life as the seed sticks to the drawings. If you want to great extra creative, hand select the seed and place different types of seed on different part of the drawing.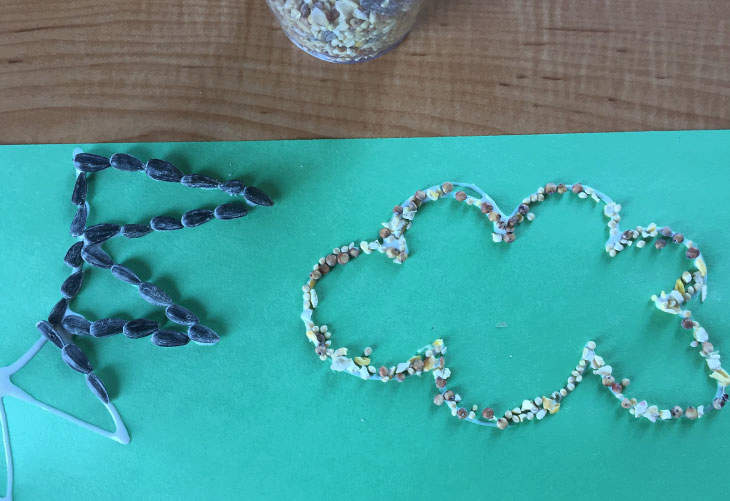 Step 4: Let the doodles dry
Make sure the glue dries before tipping the pictures up on their sides.
By simply using supplies from around your home, a rainy afternoon can become a giggle session while creating art as a family. Upload your unique glue doodles on our Facebook page.