Choosing the Right Bedding & Litter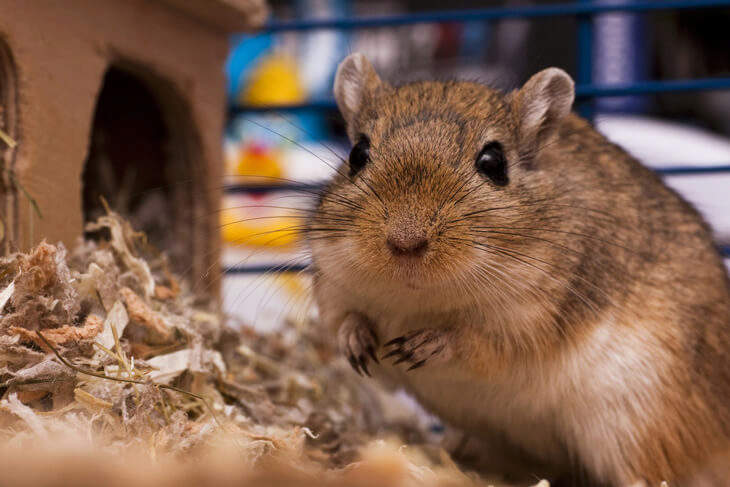 As a pet parent, you know that a clean cage is essential to the well-being of your small animal. Kaytee offers a complete line of wood, paper and other natural beddings and litters to keep pets feeling fresh and clean. Read more to learn about the different varieties of pet bedding and litter we have available to see what is right for you and your pet.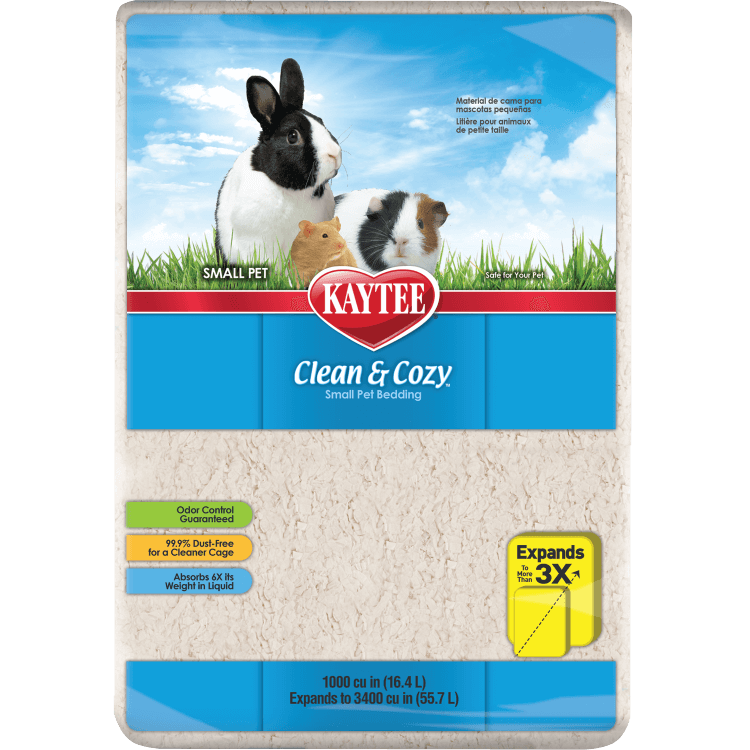 Clean & Cozy small pet paper bedding is super soft, absorbs 6x it's weight in liquid and 2x more liquid than wood shavings, guaranteed to control odor and is 99.9% dust free for a cleaner cage! Clean & Cozy comes in White, Natural, fun colors and scents so you can customize your habitat. Learn More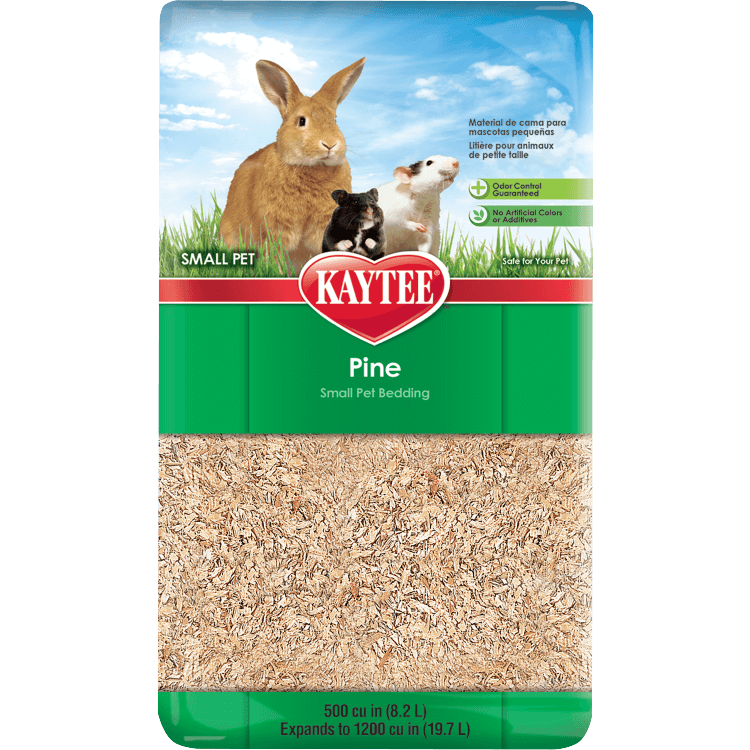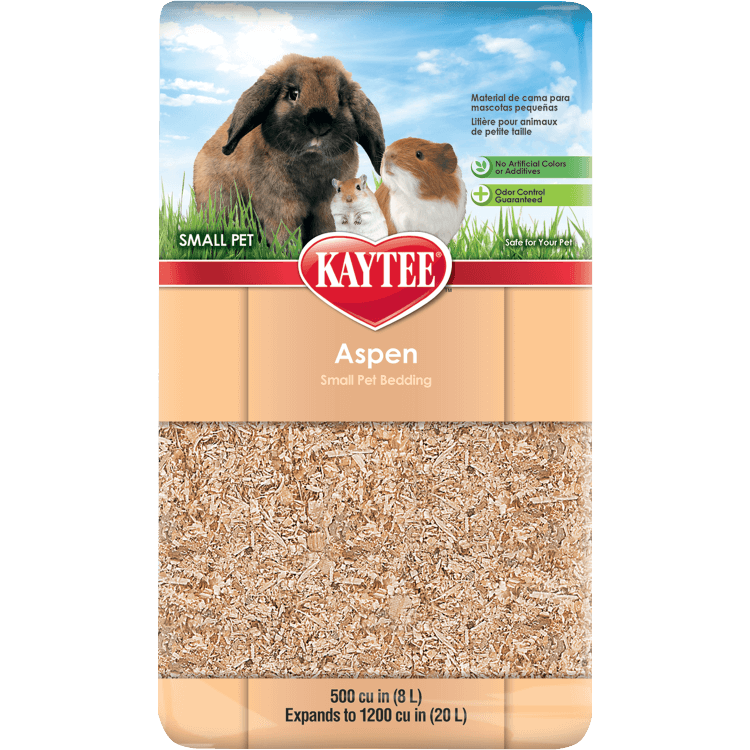 Wood bedding varieties (Aspen & Pine) are made from natural wood shavings and specially processed to eliminate dust and wood debris. Each variety is all natural and biodegradable. Best to use these products in open, grated and well ventilated habitats. Aspen Bedding - Pine Bedding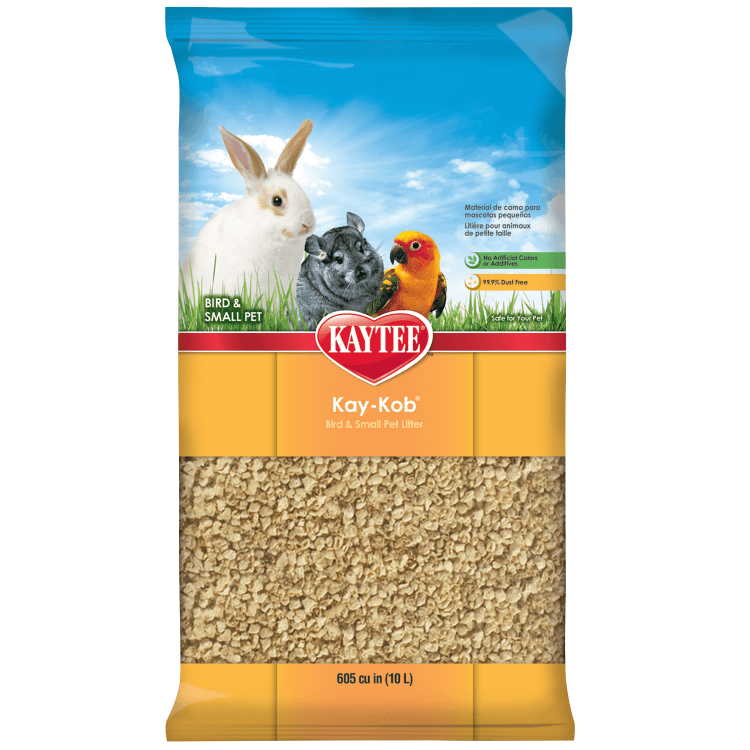 Kay-Kob litter is made from 100% corn cobs and can be used as both bedding and litter for pet birds and small animals. This product is all natural and 99.9% dust free. Kay-Kob bedding is easy to clean-up as it will not stick or cling to its surface.
Learn More